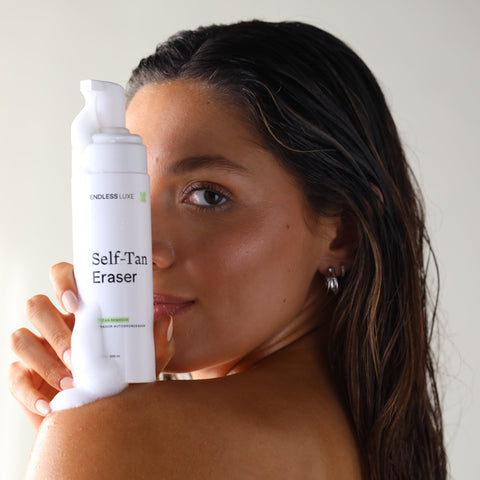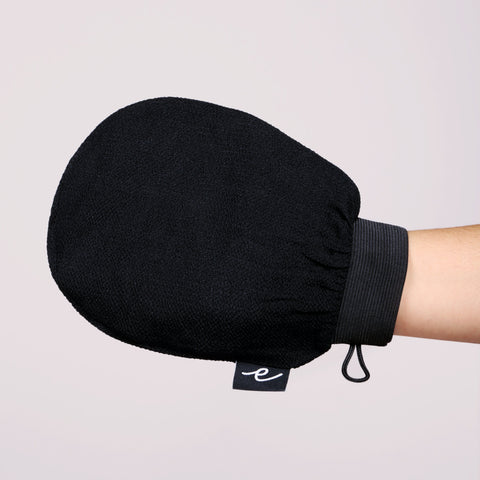 Self Tan Eraser
Remove your self tan in 5 minutes, without excessive exfoliation. Is also commonly used to prepare skin for a fresh, new layer of self tan. Self Tan Removing Mitt included! Size: 200 ml / 6.76 fl oz
Product Details
Our self tan eraser is perfect for new-comers or expert self tanners! It easily takes away blotches, self tan spots or fading tans in less than 5 minutes. All you do is apply the foam, wait for it to dry then exfoliate using the included mitt. Its perfect to prepare your skin for a tan or to get rid of an old tan.
Frequently Asked Questions
Shipping
🇺🇸 USA: FREE 5-8 business day delivery. 2-Day Express delivery can be purchased for $9.00 USD.
🇲🇽 MEXICO: FREE 2-3 Express business day delivery.
All shipping information must be entered completely and correctly to ensure accurate shipping times. Orders are fulfilled every weekday from M-F. Orders that are received before 11 AM will be processed that day. Delivery times may be subject to change. Endless Luxe is not liable for delays caused by shipping companies (FedEx, UPS, USPS, etc.)
Water (Aqua), Urea, Cocamidopropyl Betaine, Ethoxydiglycol, Sodium Bicarbonate, Glycerin, PEG-12 Dimethicone, Tetrasodium EDTA, Sodium Benzoate, Citric Acid